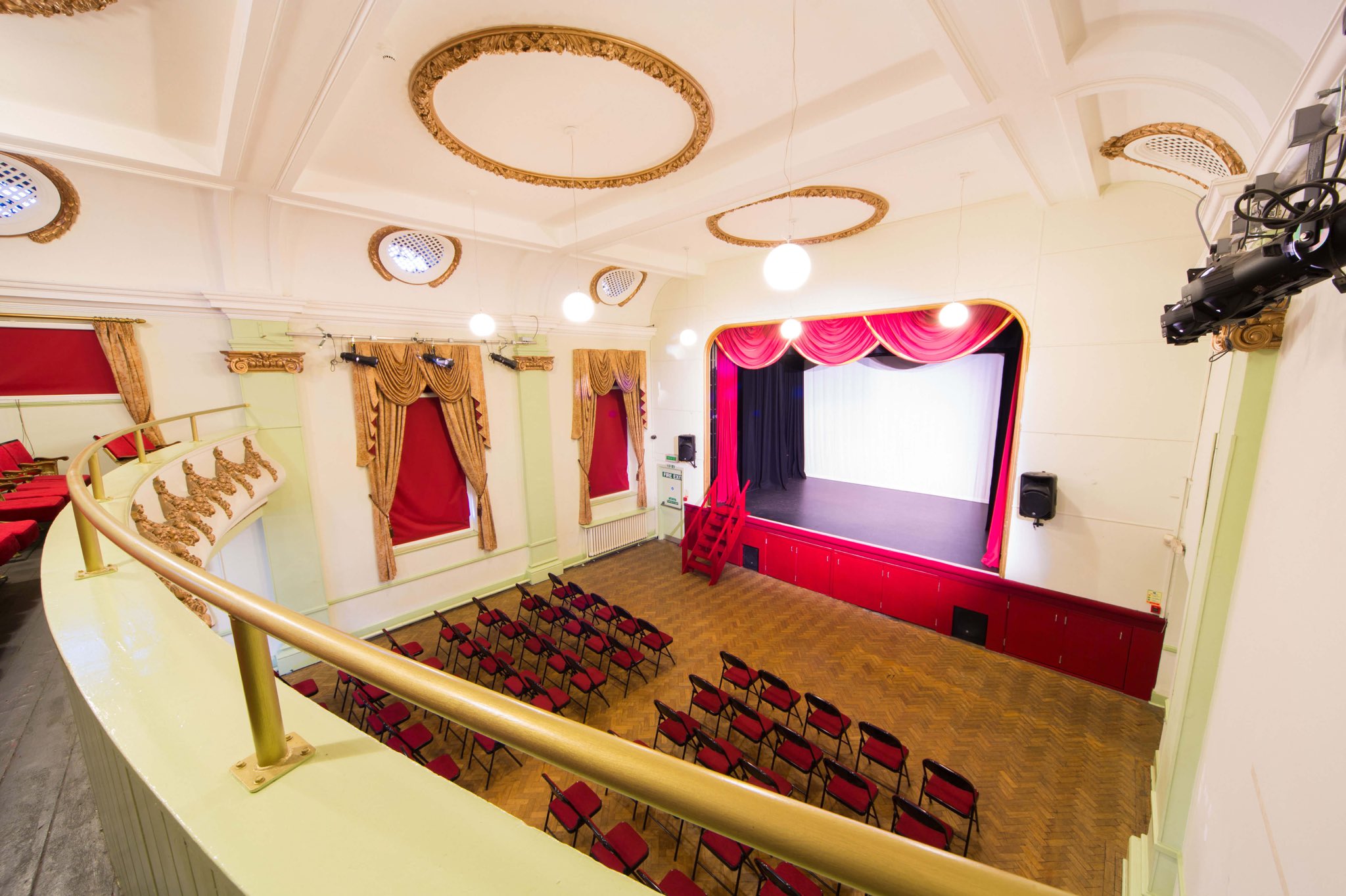 Theatre
The licensed Llewellyn Theatre, which provided one of Dylan Thomas's last stage appearances in Swansea is a great flexible space and can house everything from a business meeting to a full blown musical.
COVID Compliance
Being home to many different organisations and activities, making our building as safe as possible is always a priority for us.
Following the latest Welsh Government advice at all times, we treat our communal areas as a public space and insist on face masks at all times for those of secondary age and above (unless exempt). In addition we have a strict cleaning regime.
Gym users are also asked to clean each piece of equipment after use, in addition to regular cleaning. All tenants and room hirers are responsible for the risk assessment and measures in their respective areas to ensure that safeguards are appropriate for their activities. Where we work with young people externally- each activity is then risk assessed individually