"Did you know… about one in 20 people who want a job can't find one."
BBC News
Y Supported Employment
The Y Supported Employment Projects provide paid supported employment for people living in Swansea who are:
Aged 25+
Long term unemployed (12 months+) on Universal Credit
Economically Inactive
Low skilled or have work limiting health conditions
Each Participant will access a 16 week paid work placement (at National Minimum Wage) for 16 hours per week with an approved placement provider.
The project is ESF funded via WCVA Active Inclusion.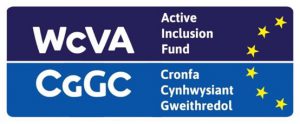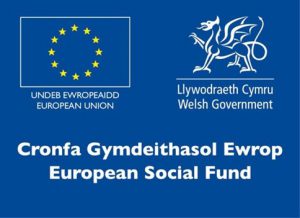 Alongside their placement, each participant will also have access to:
Full in-house training and mentoring
Access to accredited training courses up to level 3
Ongoing employment support with an experienced Advisor
A fantastic experience in a vibrant and diverse environment
Our ultimate goal is to ensure that opportunities are maximised for all our participants to progress into sustainable employment, volunteering or further learning/education upon completion of placement.  We have established partnerships with a wide range of statutory and voluntary agencies within Swansea.  The diversity represented in our staff team, the central location of our accessible building, helps ensure this is reflected in our client group.
Pathways to Work
The Pathways to Work project will pilot an innovative way of operating a delivery of support by local employability provision with multiple partners, working with key groups where there are currently gaps in provision.
The project consists of 6 delivery partners supporting different cohorts of people bringing specialisms together to provide a co-ordinated approach and a more holistic support offer.

Kickstart
YMCA Swansea is a Kickstart employer. The Kickstart Scheme creates jobs for 16 to 24 year olds on Universal Credit who are at risk of long term unemployment.
Kickstart placements are for 25 hours a week for 6 months.
To apply for a Kickstart placement, you must be referred by your job coach.
For more information, please contact:
Vicki: vicki@ymcaswansea.org.uk